Chad F. Bank
Chad F. Bank provides personalized and rigorous defense for crimes including misdemeanors and felonies in Massachusetts and Rhode Island. His practice defends criminal cases at both the state and federal level. Mr. Banks has been practicing law defending clients for years and is a member of the Rhode Island Bar. He specializes in the aggressive defense of crimes involving Driving Under the Influence as well as crimes including, but not limited to: white collar crimes, drug possession, assault, battery, and computer and internet cases. Chad F. Bank examines every dimension of the cases he defends, looking for the best outcome possible for each client. If you are in need of personal and straightforward help with any of your legal matters, contact Chad F. Bank today.
The Law Office of Chad F Bank
127 Dorrance Street
Providence
,
RI
02903
Phone: 401-229-5088
Michael F. Campopiano
Michael F. Campopiano is a personal injury lawyer who helps those in need receive the compensation they deserve. He is an aggressive attorney who fights for the maximum amount a client can receive for their case. As an attorney, Michael F. Campopiano provides legal services for cases including, but not limited to: car accidents, motorbike accidents, workers compensation, construction accidents, and slip and fall accidents. Attorney Campopiano has won many cases for his clients, helping them in their time of need. As well as his civil practice, Attorney Campopiano is a diligent and skilled criminal attorney who strives to make sure each of his clients gets the best deal possible. He graduated from the Roger Williams School of Law. If you need help, call Michael F. Campopiano today.
Law Offices of Michael Campopiano
3rd Floor 127 Dorrance St
Providence
,
RI
02903
Phone: 401-226-0064
Susan T. Perkins
Attorney Susan T. Perkins is a lawyer deals with a wide variety of legal practices. Among the fields of law that she has a breadth of knowledge and experience are defending DUIs, family law, divorce law, and criminal defense. Her practice is located in Rhode Island, Connecticut, and Massachusetts. During her time as the Special Assistant Attorney General for the Criminal Division of Rhode Island, Susan T. Perkins prosecuted hundreds of criminal cases for the state. This experience has given her the unique insights needed to better defend her clients in court. She has the knowledge and experience to fight for her clients no matter what their case. She received the 2014 Client Satisfaction Award from the American Institute of Family Law Attorneys.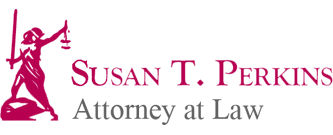 Law Offices of Susan T. Perkins, Esq.
462 Broadway
Providence
,
RI
02909
Phone: 401-226-0126
Law Offices of John L. Calcagni III
John L. Calcagni III practices in a wide range of law. He is an experienced attorney with years of experience in criminal, civil, and military litigation. He attended the Roger Williams University School of Law in Bristol, Rhode Island, where he graduated magna cum laude, and the United States Army Judge Advocate General's Legal Center and School in Charlottesville, Virginia. He formerly practiced as a military prosecutor in the United States Army JAG Corps. Attorney Calcagni has prosecuted hundreds of cases including crimes both misdemeanors and felonies. His years of experience acting as federal prosecutor allows Calcagni the perspective and knowledge to best defend each of his clients. He has been admitted to practice in the United States Court of Appeals for the Armed Forces as well as federal and state level courts in New York, Connecticut, Rhode Island, Massachusetts, and Florida. On top of his legal expertise in criminal and military court, Attorney Calcagni is also a skilled civil attorney who fights for his clients' compensation. If you need legal help of any kind, contact John L. Calcagni III right away.

Law Office of John L. Calcagni, III
One Custom House Street, Suite 300
Providence
,
RI
02903
Phone: 401-351-5100
Elisha Morris
Divorce can be stressful, complicated, and emotionally draining. Elisha Morris understands that a divorce may be the hardest situation you have ever experienced. Because of this fact, Attorney Morris will listen to your needs because not all divorces are the same. Some people only want to make sure their divorce has a minimum impact on their children. Other people may have a high net worth and want to keep as much of their assets as possible.
If you need any family law services contact Elisha Morris today for a consultation.
Elisha L. Morris, Attorney at Law
1 Turks Head Pl #1440
Providence
,
RI
02903
Phone: 401-421-1440
Josh Macktaz
The Law Office of S. Joshua Macktaz offers criminal defense, personal injury, divorce, and DUI services in Rhode Island. Joshua Macktaz has more than 20 years of experience in the courtroom. He specializes in criminal defense.
Attorney Macktaz uses his experience as an Assistant Attorney General to formulate the best defense for his clients. Knowing how the prosecution will attempt to build a case against his clients is a tremendous advantage. He will aggressively defend you in all of your legal proceedings. If you are facing criminal charges in Rhode Island contact Josh Macktaz today.

S. Joshua Macktaz, Esq.
127 Dorrance Street
Providence
,
RI
02903
Phone: 401-861-1155
Website: SJoshuaMacktaz.com
RhodeIslandDrunkDrivingLawyer.com
John MacDonald
The Law Office of John MacDonald offers Rhode Island criminal defense services. John MacDonald has more than 20 years of experience in the courtroom. He has defended some of the highest profile criminal cases in Rhode Island history.
John MacDonald offers criminal defense services in the areas of drug crimes, sexual assault, drunk driving, fraud, domestic violence, as well as all other areas of criminal charges. Attorney Macdonald also offers post-conviction services and representation in immigration cases.
Law Office of John E. MacDonald, Inc.
1 Turks Head Pl #1440
Providence
,
RI
02903
Phone: 401-421-1440
Website: AgressiveLegalServices.com
VacateConviction.com
Morowitz Law
David Morowitz is one of the most well know personal injury attorney's in Rhode Island. He has a perfect rating on the attorney review site Avvo.com. He has experience on both sides of the court room, prosecution, and defense and has been practicing law for almost 30 years. He will use his knowledge and expertise to get you the result you deserve in your personal injury case.
Unlike many other practices, The Law Office of David Morowitz deals entirely with personal injury litigation. 100% of his attention is focused on getting his clients the compensation they deserve in personal injury, wrongful death, construction accident, car accident, and medical malpractice cases.
The Law Office of David Morowitz, Ltd.
155 S Main St #304
Providence
,
RI
02903
Phone: 401-274-5556
Website: MorowitzLaw.com